Land and Sea Surveying Concepts, INC.
1605 CHASE HAMMOCK ROAD
MERRITT ISLAND, FL. 32953
PHONE:
321.454.6310
FAX:
321.454.6998
Land and Sea Surveying is now equipped with a T770 Compact Track Loader. The track loader has multiple attachments allowing us to remove small trees, roots and undergrowth while immediately turning it into mulch leaving no piles of debris. The T770 is an excellent tool for cleaning up after hurricane season and severe weather. This loader also allows us to clear heavy vegetated survey sites.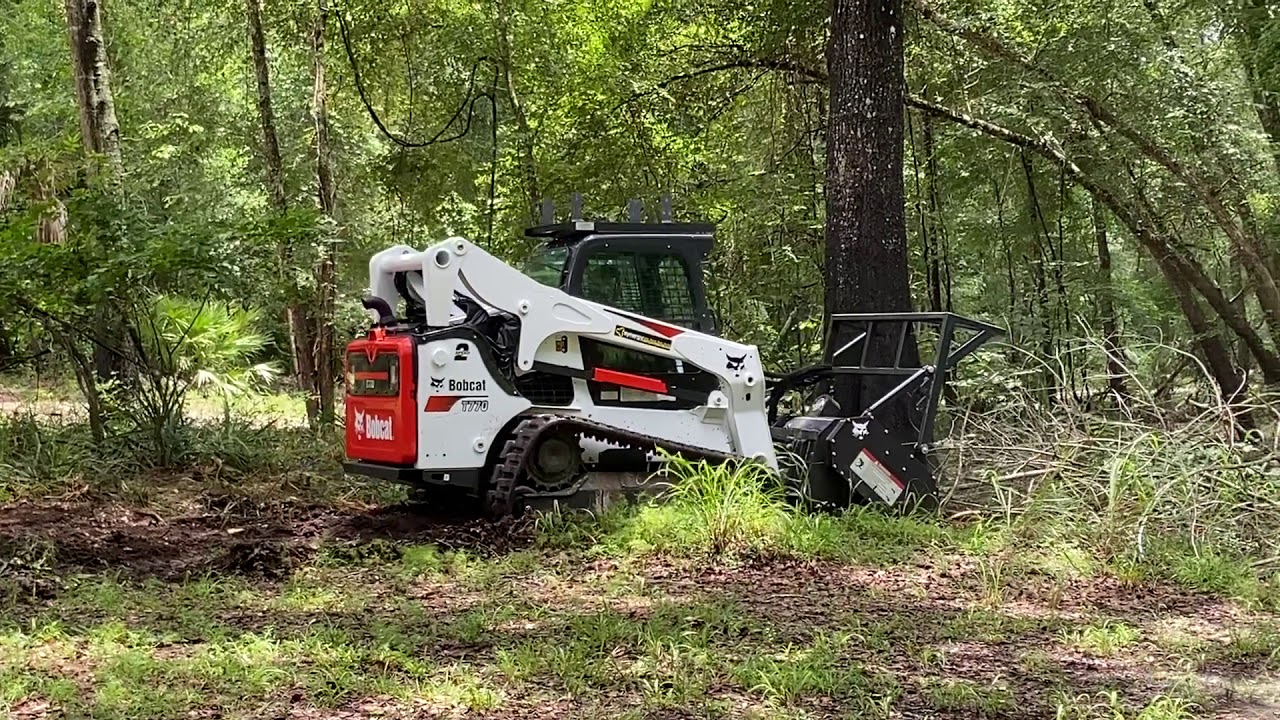 The 80" Heavy Duty Bucket is essential while grading, leveling, material handling, carrying and loading. This attachment bring precision to any job site by cutting the grade, flattening your work area or scraping material off hard surfaces with industrial strength and durability.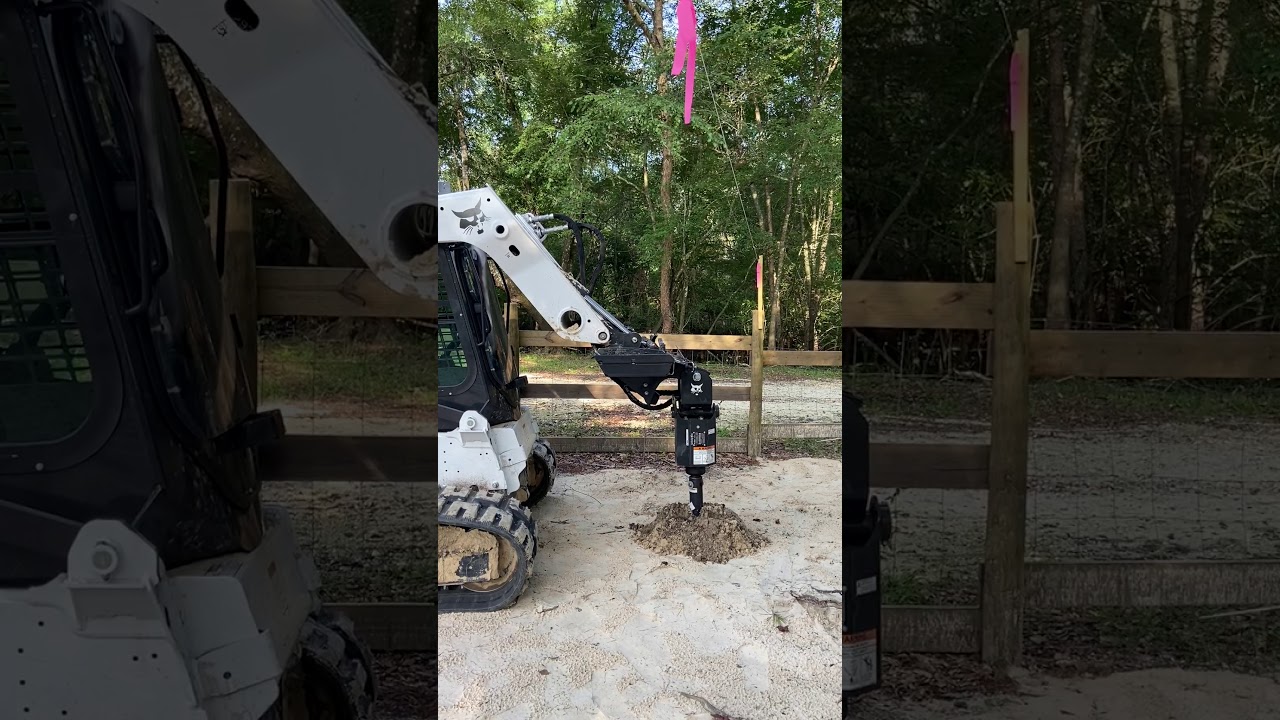 The 30C Auger Drive allows us to quickly drill holes into the earth for large posts needed for fencing, pole barns, planting trees or digging footings for new decks. This Auger drills 6-48 inches diameter holes quickly and accurately.
The 60" Forestry Cutter with 2 speeds allows us to turn trees and underbrush from unsightly overgrowth to mulch with the forestry cutter.
Forestry Cutter's top tasks are to clear trees/brush for
:
Pre/post disaster mitigation

Utility line and road right-of-way maintenance

Site preparation

Orchard and vineyard maintenance

Cut firebreaks

Clean lots

Maintain property

Fuel Reduction
The Bobcat T770 in general is extremely useful for clearing drive-ways, spreading mulch, rock, or sand and moving large piles of debris.
82" Root Grapple rips into tough jobs with ease by chomping and biting to clear rocks, roots, brush, overgrowth and debris. Dirt falls between the teeth to minimize topsoil removal for lighter and fewer loads. This attachment is ideal for jobs such as land clearing, landscaping, demolition, construction and grounds maintenance.
This 78" Fork Grapple is helpful when moving loose and light material such as manure, bedding, and hay. It can quickly grip posts, fencing and other hard-to-manage materials. The forged teeth on the top helps to pull materials into the grapple, scooping up even the loosest material. The forged teeth provide exceptional strength with low weight, allowing for more carrying capacity.