Today, we are one of the most technologically advanced firms in the state, while remaining committed to customer service. Land & Sea Surveying continues to invest in the latest advances in equipment to provide our clients with an efficient and accurate product.
Land & Sea Surveying Concepts, INC.
1605 CHASE HAMMOCK RD.
MERRITT ISLAND, FLORIDA 32953
PHONE:
321.454.6310
FAX:
321.454.6998
Hydrographic Survey Equipment
Reson SeaBat 7125 Multibeam Hydrographic Surveying and Side Scan Sonar System
Below are some data samples from Sebastion Inlet using the 7125 Multibeam SeaBat.
Shown below are Multibeam survey images of pipeline retrieved while doing an inspection survey in The Gulf of Mexico with high definition side scan sonar, multibeam survey, ROV and divers. See more of this job on our experience timeline.
Multibeam Images of Pipeline
Teledyne Reson SeaBat T50
Land & Sea Surveying remains at the forefront of surveying technology. The latest and greatest of our technology is the Teledyne Reson Seabat T50. The Seabat T50 is designed for shallow water surveys. Combined with the Portable Sonar Processor, the SeaBat T50 provides unprecedented survey data, providing faster operational surveys and reduced processing time. The T50 is designed for fast mobilization on smaller vessels. This equipment is fully frequency agile from 190 to 420 kHz, allowing for improved swath performance and reduced survey time under challenging conditions. It is capable of bathymetry, snippets, side-scan and water column backscatter, compressed water column, normalized backscatter; 7K data format; Gbit Ethernet.
Here are some examples of Reson SeaBat T50 collected data in Lhoist Lowell Quarry.
These are from Cocoa Grand Borrow Pit; bottom left shows an old sunken crane at the bottom of the pit.
Applanix POS MV Oceanmaster & Surfmaster GPS/Inertial Measurement Units
IP 68 IMU- no export restrictions

Measures heading, roll, pitch and all latitudes and dynamic conditions

Instantaneous reaquisition of RTK following GPS signal loss

Superior low elevation tracking perfomance reguardless of latitude
The Applanix POS is a navigation system that is used to provide accurate attitude, heading, heave, position, and velocity data of our vessel and other onboard sensors while surveying.
Geometrics G-882 Marine Magnetometer
MagLog Lite software to log, display and print GPS positioned measurement results

Particularly well-suited for the detection and mapping of all sizes of ferrous objects, including anchors, chains, cables, pipelines, ballast stone and other scattered shipwreck debris, and any other object with magnetic expression

Uses Ashtech Proflex 500 Network RTK GPS for positioning
EdgeTech Full Spectrum SB-216S, 3100 Portable Sub-Bottom Profiler
The EdgeTech Sub-bottom Profiling System is a wideband Frequency Modulated (FM) sub-bottom profiler utilizing Edge Tech's Full Spectrum CHIRP technology. The system generates high-resolution images of the sub-bottom stratigraphy in oceans, lakes, and rivers. Sub-bottom profiling systems are used to determine physical properties of the sea floor and to image and characterise geological information below the sea floor.
Just above are Sub-Bottom Profile reports.
Edgetech 4125 Side Scan Sonar
EdgeTech's 4125 Side Scan Sonar System was designed with both the Search & Recovery (SAR) and shallow water survey needs in mind. The 4125 utilizes EdgeTech's Full Spectrum CHIRP technology, which provides higher resolution imagery at ranges up to 50% greater than non CHIRP systems operating at the same frequency. This translates into more accurate results and faster surveys, thus cutting down on costs. The 600/1600 kHz set is ideally suited for ultra high resolution imagery in order to detect very small targets (SAR).
Ultra high resolution imagery for easier identification of targets

Lightweight for one person deployment

Dual simultaneous frequencies

600/1600 kHz towfish

Standard heading, pitch, roll and depth sensors

Topside processor and laptop for open boat operations

Sets up in minutes and is easy to operate

Optional quick change tow bracket for hull inspections

System is supplied in rugged portable cases for easy transport
Just above are side scan sonar data of oyster beds.
Side Scan Sonar Images of Exposed Pipelines
Mesotech MS 1000 Scanning Sonar
Simultaneous multiple scanning sonar head and altimeter operation, and sensor configurations

Time-tagged recording of all sonar and sensor inputs to the PC's hard-drive or external recording device

Advanced target measurement and annotation tools

Track Plotter module allowing the user to pre-plot search and survey lines, and to geo-reference sonar targets

Ping synchronization for multiple-head operation; fused data display for dual head profiling

GeoTiff image format

3D profiling with pan device

Plug-and-play USB keypad
Teledyne Odom Echotrac VC-100
The Echotrac is a singlebeam system that can be transferred between vessels to collect bathymetric data in various conditions and water depths.
Dual frequency transducer 33/200kHz

Depth range 20cm (0.8 ft) to 300m (1,000 ft)

Lightweight – 5kg (11lbs)

Desktop or bulkhead mountable

Rugged and waterproof

Suitable for autonomous vessels

DSP digitizer with manual filter control

Calibration menu with controls for transducer draft and index plus sound velocity and bar depth controls
Gladius Mini Underwater ROV Drone
The new ROV mini drone is small, compact and is utilized for underwater surveying. This underwater drone can dive to 330 feet. It is equipped with a camera that can capture UHD 4K and Full HD video, and it can also capture 12-megapixel stills. On both sides of the camera are adjustable 1200-lumen LED headlights with a continuous-power dial on the controller. The battery and 64GB SDXC card are sealed in the vehicle. We attach a smart phone or tablet to the remote control, and the base station creates a Wi-Fi signal that allows the remote control to position the vehicle in the water which allows us to see what the camera is seeing on the smart phone or tablet with the specified app.
Two Specialty Devices Singlebeam Hydrographic Survey Systems:
Intelligent Depth Sounder that digitizes the echo to 16 bit resolution and stores the full digital record on hard disk

Sounding ranges to 200 meters with accuracy to one centimeter

DepthPro Software and Depthpic Software provide convenient replay and reprocessing of hydrographic data.

DGPS and DGPS Reference Subsystems— 24 channel receivers and RTK for sub-centimeter accuracy

Navigation Computer Subsystem— dedicated Intel Pentium Computer with HYPACK 2010 software for navigation and post-processing

RTK Driven Navigation with 200 kHz and 28 kHz transducers

Positions, events and operator annotations are exchanged between HYPACK and SDIDEPTH

Ashtech ProFlex 500 RTK GPS unit with antenna and receiver which feeds into the HYPACK software to provide horizontal and vertical positioning, eliminating the need for a tide station. The increased accuracy in using this system is most evident in areas of extreme tidal variations.
The CastAway-CTD is a small, rugged and technically advanced CTD designed for profiling to depths of up to 100m.This system incorporates modern technical features which allow it to achieve a 5 Hz response time, fine spatial resolution and high accuracy. It uses a six electrode flow-through conductivity cell with zero external field coupled with a rapid response thermistor to attain high measurement accuracies. Each CastAway-CTD cast is referenced with both time and location using its built-in GPS receiver. Latitude and longitude are acquired both before and after each profile. Plots of conductivity, temperature, salinity and sound speed versus depth can be viewed immediately on the CastAway's integrated color LCD screen in the field.
Handheld castable instrument that provides instantaneous profiles of temperature, salinity and sound speed

Integrated GPS position

Wireless data transfer

5 Hz sampling rate

Temperature Accuracy: 0.05°C/Salinity Accuracy: 0.05°C

INtegrated with HYPACK
Vibracoring is a sediment sampling technology to obtain undisturbed cores of sediment in saturated or nearly saturated conditions by driving sampling tubes with a high-frequency-low-amplitude vibrating device. During sediment coring, the high-frequency vibration transfers the energy to the sediment and aids in the liquefaction of the surrounding sediment.
High frequency vibration acquires near undisturbed cores

Ideal sampler for sediment geophysical parameters, contaminants, and trace metals

Unique near zero "core compression" for accurate true depth of sample recovery

30 foot long core samples from up to 350 foot water depths

Designed for small boat operation. Powered by two 12 volt batteries

Core Keepers in Stainless Steel or Aluminum available for very soft or coarse sand sediments

Integral "floating" top vent and seal helps collect very soft sediment samples

Unique, power saving "Energy Storage" weight ring design increases effectiveness

Quick-change and long-life core tube mount makes core tube mounting a simple operation

Simple, safe low-voltage car battery power, no generator or compressor needed on a small boat
Here is a sample Vibracore Report shown below...
Above is a picture of the sediment sample pulled from Sykes Creek in Merritt Island.
These Divatory masks are great when surveying and doing jobs in difficult conditions such as extremely cold, rough and/or unclear water. The breathung valve is balanced and maintains extremely low breathing resistance at all diving depths even if variations occur in the secondary pressure.
Meets performance requirements of EN 250.

High Air flow capacity and low breathung resistance increases our diving performance and endurance

Leakiage is prevented by a double sealing on the exhalation valve

Low dead space volume (air consumption and C02 build up is minimal)

Designed for use in cold-water dives.

Fully functional in (air)

Temperature range of: -30 to +70C° / -22°F to +158°F

Medium pressure range: 5-11 bar / 72-160 psi

Safety valve (built in feature)

Opening pressure: 12-20 bar / 174-290 psi 160 x 110 x 230 mm
Hydrographic Survey and Dive Vessels
Two 25' Full Cabin SAFEboats
Starboard side helm powered with two 225hp Honda outboard engines
Both SAFEboats are also loaded with Reson SeaBat T50 and Applanix POS-MV equipment for collecting survey data.
We had to hoist the SAFEboat into the water for this surveying job, captured on DJI Phantom Drone.
Kyle driving one of the SAFEboats while surveying Lhoist Lowell Quarry.
Tim in one of our SAFEboats with the DJI Phantom 4 Pro hovering above.
20' Vibracore pontoon barge with hydraulic A-frame
20' multipurpose pontoon barge with rear hydraulic A-frame
The barge has all the capabilities to conduct all our hydrographic surveying services together with providing a platform for our clients to perform additional services:
Crew Boat, Scientific Research, Field Sample Collection and Vibrecoring, Environmental Turbidity Testing
The Vibracore-D is hoisted from the back of the pontoon barge to collect core samples.
Kawasaki Ultra LX Jet Ski
Kawasaki Ultra LX Jet Ski equipped with an SDI BathyCase BC-200 bathymetric survey system and an Ashtech Proflex 800 GNSS RTK GPS. The BathyCase and GPS receiver are mounted within the internal storage area for protection from sea conditions. A water-resistant monitor and waterproof bluetooth keyboard are mounted on the handle bars for access by the operator.
Onboard RTK is 20hz Glonass and US satellite capable, with radio or GSM internet correction. Bathymetric system has pitch, roll and heave sensor, 200 kHz transducer, Hypack and SDIdepth software.
A second hand-pulled trailer, with large tires, makes launching on the beach or other limited access areas possible.
This is our
40-foot SeaArk
survey and dive boat, powered by twin turbo 450HP Detroit Diesel engines with air-cooled cabin, electric davit, 4-foot rear dive platform. The SeaArk is also
fully loaded
with Reson SeaBat
7125 Multibeam Hydrographic Surveying and Side Scan Sonar System and an Applanix POS-MV.
The SeaArk has all the capabilities to conduct our hydrographic surveying services together with providing a platform for our clients to accomodate additional services:
Crew Boat, Scientific Research, Field Sample Collections, Environmental Turbidity Testing and Diving Crews.
The SeaArk, with a 14-foot beam, spacious air-conditioned interior and open rear deck, offers support for all types of over-water operations.
"The Beast" is constructed of aluminum with a modified "V" hull. She has a 500-gallon fuel capacity and is propelled with 30-inch props. For navigation, we have a Furuno Radar and GPS with sonar depth sounder. Onboard safety equipment includes a 10-person Givens Life Raft, throw-rings, Type I Personal Floatation Devices, dry chemical fire extinguishers, flare kit, and fully-stocked first aid kit. The vessel also offers wireless internet connection for passengers.
18' 45 HP VanGuard Mud Boat
The Mud Boat had to be lowered by crane to get in the water through the mud and clay...
20' Monarch Aluminum Hull Survey Boat
Powered by 150hp Yahama outboard engine

Side A-frame

Rear Hydrolic A-frame

Rear dive platforms
Onboard RTK is 20hz Glonass and US satellite capable, with radio or GSM internet correction. Bathymetric system has pitch, roll and heave sensor, 200 kHz transducer, Hypack and SDIdepth software.
Rear dive platforms

Powered with 150hp Johnson outboard engine
18' Side Console Inshore Hydrographic Boat
Heavy Gauge Aluminum

Powered by 40hp Johnson Outboard Engine
This system allows us to utilize cell phone and Bluetooth technology for communication and a network (eGPS) covering the Southeast United States for positioning. The reference stations replace the base and the cell phone technology allows the system to jump from station to station which means we can continue surveying without any distance limitations. This system achieves sub-centimeter accuracies. In addition, the equipment is less cumbersome – lightweight with no cabling. We also have the use of GLONASS and SBAS satellites in addition to the US satellites which limits downtime from lack of satellite reception. For our client, this means that we can provide greater efficiency without losing accuracy. Land & Sea Surveying utilizes the Ashtech/Magellan RTK GPS system for land-based surveying and in conjunction with our hydrographic survey system.
Spectra Precicion SP80 GNSS Receiver:
GPS, GLONASS, BeiDou, Galileo, QZSS and SBAS.

TX/RX 2 Mile Internal Radio

Anti-Theft email alert

Ashtech Z-Blade GNSS Technology

All day Battery life

Built-in GSM + Wifi Modems
Magellan ProMark 500 GNSS (Global Navigation Satellite System) Unit
Built-in GPS Survey antenna, receiver, Bluetooth and GSM/GPRS antennas

GNSS Solution RTK + L1 post processing

Unlimited RTK range

GLONASS Satellite option MobileMapper CX Field Terminal
Pentax AFL-280 Level

Nikon AZ –2S Level

Wild N3 Tilting Level

Nikon AE-7 30X Autolevel
Ashtech ProFlex 500 GNSS Receiver
Unlimited RTK range

GPS Survey Antenna and Bluetooth/GSM/GPRS antennas

MobileMapper CX Field Terminal
Combines scanning, imaging and surveying

Create 3D models

High accuracy visual site documentation and point clouds

Field-to-office solution for quick data and processing

On-board computer to collect data and perform triangular calculations

Control the instrument from a distance via remote control
Total Stations and Data Collectors:
Leica TC800 Total Station

Two Leica TC805 Total Stations

Theodolite T1000 Total Station with DI1000

Electric Distance Meter

Four HP48GX with data collection software

Nikon NPL322 Total Station

Ranger 3 XC with SurveyPro STD SW

Sceptor II Data Collector

Recon Data Collector
The WingtraOne drone is the newest addition to our team's inventory of devices at our disposal to create high resolution geo-referenced aerials and highly accurate topography. It is one of the only drones approved to fly on US military bases. The Wingtra WingtraOne is a tail-sitting vertical take-off and landing unmanned aerial vehicle developed in Switzerland by Wingtra AG. Powered by two electric motors, it is designed primarily for use in precision agriculture and surveying roles, or for light payload delivery to rural areas.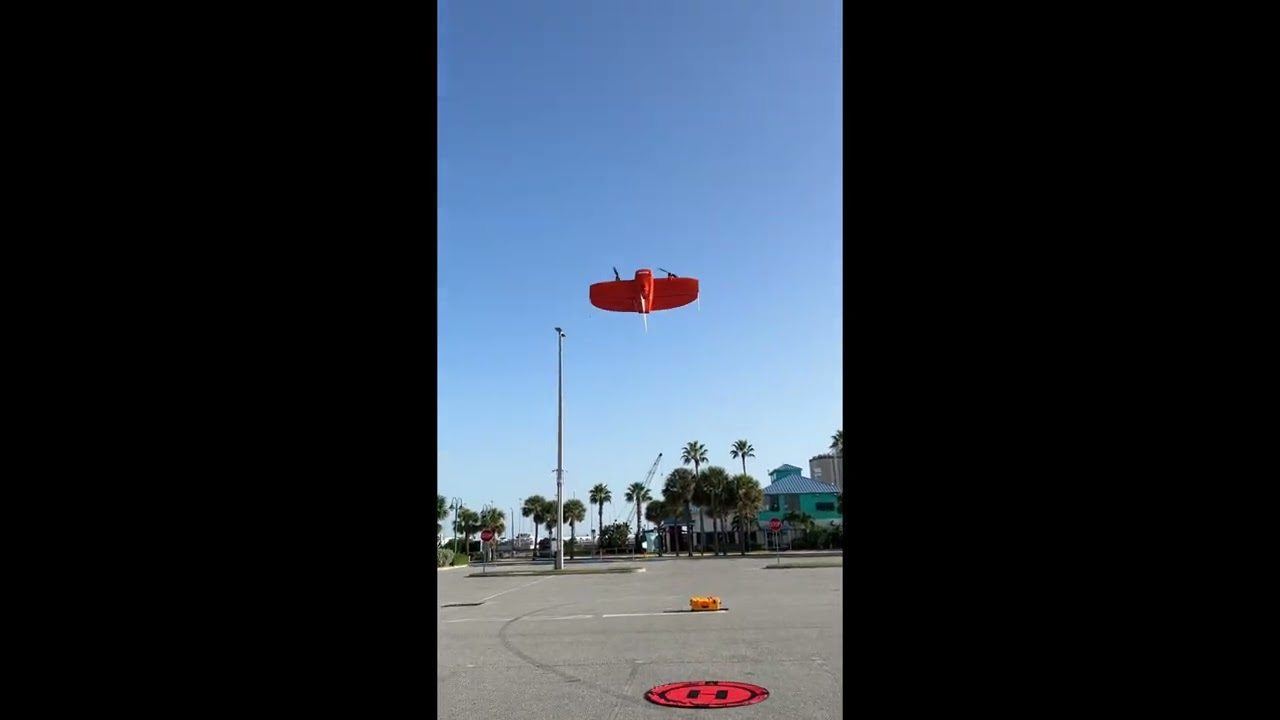 Land & Sea Surveying now has a DJI Phantom 4 Pro, bringing Land & Sea Surveying's imaging to new heights. Using aerial images and geo- referencing, Land & Sea Surveying is able to produce 3D images ergonomically. Land & Sea Surveying's new DJI Phantom 4 Pro's uprated camera shoots 4K/60fps at a bitrate of 100 Mbps and stills up to 20- megapixels, creating dramatically better images.
Aerial Drone Surveying just above.
RD8100 Cable, Pipe and RF Marker Locator
Powerful tool that helps operators pick out their target line from others nearby. With CD you can locate your utility quickly and eliminate wasted time

RD8100 is the most advanced locator range

Contains unique range of 5 custom manufactured, precision ground antennas

Current Direction and iLOC combine with the versatile Tx Transmitter range to deliver highly responsive locates even in tough conditions.

Integrated GPS and usage-logging options automatically generate data for reports

In-house quality and safety audits to promote best working practices

GPS equipped RD8100 locators automatically log key locate parameters every second

Power Filters to pinpoint and discriminate between power cables

Save up to 1,000 survey measurements, capturing utility depth, and send to a mobile device using Bluetooth
The RD8100 can passively detect the electromagnetic fields from live AC power or radio signals travelling along some conductive utilities. It can also be used in conjunction with a transmitter connected directly to accessible, metallic pipes, risers, or tracer wires. A current is sent through the pipe or tracer wire at a specific frequency and the resulting EM field can then be detected by the receiver. If access directly to the utility is not possible, we can send tone via induction, however this lessens the accuracy of the location. The ability to locate depends on a variety of factors including access to the utility, conductivity, grounding, interference from other fields, and many others. Depths provided should always be treated as estimates as their accuracy can be affected by multiple factors.
GPR (Ground Penetrating Radar)
Ground Penetrating Radar, GPR is a geophysical method that uses radar pulses to image the subsurface. This nondestructive method uses electromagnetic radiation in the microwave band (UHF/VHF frequencies) of the radio spectrum, and detects the reflected signals from subsurface structures. GPR can have applications in a variety of media, including rock, soil, ice, fresh water, pavements and structures.
GPR uses high-frequency (usually polarized) radio waves, ususally in the range 10MHz to 2.6 GHz.

GPR transmitter and antenna emits electromagnetic energy into the ground

Data is collected in parallel transectss and then palced together in the appropriate locations for processing.

Dual-frequency (400/800 MHz) GPR Cart w/large wheels, composite weather cover, Li-Ion battery and charger, Ram tablet mount and Android acquisition software
ImpulseRadar RTS-based antenna technology.

Internal data security.

Dual-channel operation 400 MHZ (LF) & 800 MHz (HF)

Integrated GPS, with external GPS support (NMEA 0183 protocol)

No survey speed limitation.
Vermeer Excavation System
Whether you're clearing debris or excavating underground infrastructure, you want to have the right tools for the job. When your worksite involves maneuvering around fragile pipes, collecting tough debris or simply cleaning up after a larger project, the machines you use should be powerful yet precise. Vaccum trucks are used to break up, collect, and haul away soil and other debris.
The LP SDT series includes a Yanmar 49-hp (36.5-kW) Tier 4 Final diesel engine with 1,000 cfm (1,699 m3/hr) vacuum blower for both wet and dry applications. Manufactured on a durable, low-profile trailer.

Hose length: 30 ft (9 m)

Vacuum: 1000 cfm (28 cubic m/min).

800-gal (3028.3-L) heavy spoil tank option

2 tanks with a Water capacity of 400 gal (1514 L)

800-gal (3028.3-L) heavy spoil tank option
Military-grade Polaris WV-850 all-terrain vehicle

Winnebago RV

Military-grade Polaris MV-7 all-terrain vehicle

Ford F-350 King Ranch Diesel four-wheel drive truck with crew cab

Ford F-250 King Ranch Diesel four-wheel drive truck with crew cab

Chevrolet Silverado four-wheel drive truck

Honda Pioneer 1000 Side-by-Side
Bobcat T770 Compact Track Loader
The Bobcat T770 with the multiple attachments can remove small trees and undergrowth, remove roots, mulch and auger holes. It is used for general land clearing and cutting line through heavy vegetation for surveying.
92 Hp Diesel Turbocharged engine with 3,475 Operating Capacity

2 Speed Hydraulic Positioning Bucket Positioning

Air Conditioning/Cab Heating

BICS System (Interlock)

Backup Alarm/Camera

Reach Maximum Height 33.6 in.

Track Width 17.7 in.
60" Forestry Cutter with 2 speed

80" Heavy Duty Bucket

82" Root Grapple

78" Industrial Fork Grapple

30C Auger Drive
Below are pictures of our newly updated 16ft enclosed trailer for transportation, storage and collecting data on job sites.
And below is a convoy of our Ford F-350 King Ranch Diesel four-wheel drive truck with crew cab pulling the side-by-side, and the F-250 King Ranch pulling the tailer with the Winnebago in the lead...ready for the job at hand....
Land & Sea Surveying Softwares
Hypack, PDS 2000, AutoCAD, Microstation, Terramodel, Sonar Wiz, Hysweep, Chesapeake Technology SWM, Survey Link, Trimble TDS, MAG PICK CORPSCON and MAGLOG NT